Heads Together
Changing the conversation on Mental Health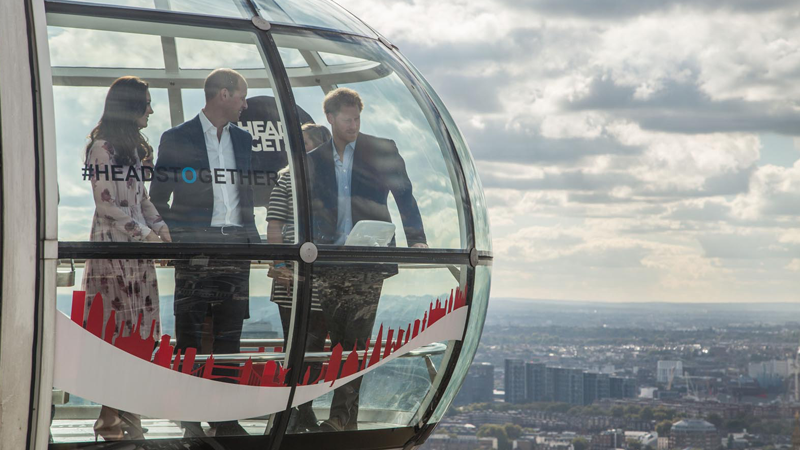 On World Mental Health Day, Heads Together celebrated the support with a special event at County Hall and The London Eye.
Heads Together is tackling stigma by getting people talking about mental health, working with our Charity Partners and Founding Partners, as well as a range of organisations and groups that have committed to support the campaign.
On 16th May, The Duke and Duchess of Cambridge and Prince Harry launched their new campaign to end stigma around mental health. The Heads Together campaign will see them working in partnership with inspiring charities to change the national conversation on mental wellbeing.
Their Royal Highnesses are keen to build on the great work that is already taking place across the country, to ensure that people feel comfortable with their everyday mental wellbeing, feel able to support their friends and families through difficult times, and that stigma no longer prevents people getting the help they need.
The campaign launch at Queen Elizabeth Olympic Park in east London showcased the innovative work of the Heads Together charity partners who have achieved so much in tackling stigma, raising awareness, and providing vital help for people with mental health challenges. The team covers a wide range of mental health issues that are close to The Duke and Duchess and Prince Harry's passions. They are:
Anna Freud Centre
Best Beginnings
CALM – The Campaign Against Living Miserably
Contact (a military mental health coalition)
Mind
Place2Be
The Mix
YoungMinds